Werken bij Brak Bouwadvies B.V. ? Sluit je bij ons aan en werk mee aan de meest uiteenlopende projecten.
Ben je of ken je iemand die aansluit bij ondergenoemde vacatures en zit je vol passie en ambitie? Stuur dan je CV met motivatie naar info@brakbouwadvies.nl en wij nemen zo spoedig mogelijk contact met je op.
Daan Brak | Algemeen Directeur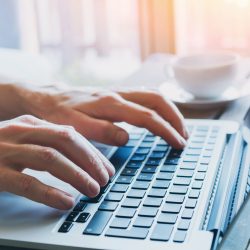 Vacature Bouwbegeleiding
Bij lopende bouwprojecten geeft de bouwbegeleiding advies en houd de regie of aannemers zich aan het bouwbestek houden. Wij zien er op toe of het werk volgens de verleende omgevingsvergunning wordt uitgevoerd en de aannemer kwalitatief goed werk levert.

Vacature Toezichthouder/Handhaver bouw
Als Toezichthouder/handhaver bouw-en woningtoezicht houdt je toezicht op de naleving van regelgeving binnen het fysieke domein, zoals de Wet algemene bepalingen omgevingsrecht, het Bouwbesluit, bestemmingsplannen en omgevingsvergunningen (bouw). Hierbij controleer je aan de hand van verleende vergunningen en wetgeving of een bouwwerk conform de regels is uitgevoerd. Daarnaast bewaak je de termijnen voor ontheffingen en behandelen ingekomen klachten en vragen.